Magento 2 is continuously evolving, now is the time to make sure that your online business is evolving too. Over the past 18 months, we have performed multiple successful migrations for our clients from Magento 1 to Magento 2, with great commercial results. Magento 2 is now a robust, stable and feature-rich platform, there has never been a better time to migrate to Magento 2.
Grow with Magento 2
Magento Commerce continues to be named as one of the world's leading E-commerce platforms by Gartner. Let us demonstrate how to use the extensive features of Magento 2 to provide you the agility and scalability to grow your business to the next level.
Improved performance & scalability
Powerful page builder CMS
Content staging & preview
Dedicated B2B capabilities
Greater development efficiencies
Improved merchandising capabilities
Improved security & upgrades
Up-to-date technology stack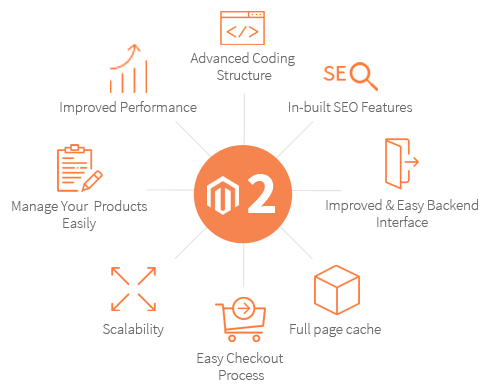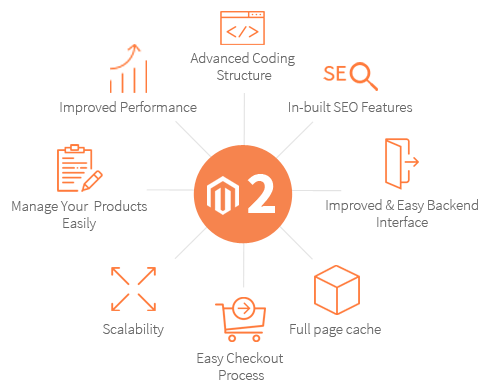 Magento Migration Service Involve the following steps:

Migration components
Magento 2 migration involves four components: data, extensions and custom code, themes, and customizations.
Data
We have developed the Magento 2 Data Migration Tool to help you efficiently move all of your products, customers, and order data, store configurations, promotions and more to Magento 2. This guide provides information on the tool and best practices for using it to migrate your data.
Extensions and custom code
We have been working hard with the development community to help you use your Magento 1 extensions in Magento 2. Now we are proud to present the Magento Marketplace, where you can download or purchase the latest versions of your favorite extensions.
Also, we have developed the Code Migration Toolkit, which will help to port your extensions and custom code to Magento 2, significantly reducing your efforts.
More information on developing extensions for Magento 2 is available in the PHP Developer Guide.
Themes and customizations
Magento 2 uses new approaches and technologies that give merchants an unmatched ability to create innovative shopping experiences and scale to new levels. To take advantage of these advances, developers will need to make changes to their themes and customizations. Documentation is available online for creating Magento 2 themes, layouts, and customizations.
Migration efforts
Just like an upgrade between 1.x versions (for example, from v1.12 to v1.14), the level of effort to migrate from Magento 1 to Magento 2 depends upon how you have built your site and its level of customization. However, we are constantly improving the Data Migration Tool so the migration efforts are continuously decreasing.
Is the time right for you?
June 2020 is the official end of support date for Magento 1. This means that all current users of Magento 1 should have migrated to Magento 2 by this date, beyond this date security patches will no longer be available. The structure of Magento 1 and Magento 2 platforms are very different so migration can, in fact, be considered a re-platform.
Deciding on the right time to migrate will be influenced by a number of key factors. How long you have been on Magento 1, your growth objectives when your peak trading periods are and the complexity of your scope. Whilst many merchants won't have planned to upgrade so soon its often an ideal time to revisit every aspect of your e-commerce business and implement wholesale improvements.
From our experience, a well planned and executed Magento 2 build should see significant improvements in user experience (UX), site speed, performance gains and increases in conversion. All in all, this is a great reason to launch a next-generation platform that will serve your business for the next 5 years and beyond. With a typical Magento 2 project lasting 4 to 8 months, we would recommend early adoption as the demand for Magento 2 builds is expected to be high.
Having difficulties with Magento 2 ?
A number of merchants adopted Magento 2 early and had a wide range of experiences with their projects. If you find yourself with an existing Magento 2 build and feel that you need an independent review of the build, or the need to move partners, then we would be happy to support you.
GW InTech support and continuous development service, DevStream, is regarded as one of the best services within the Magento partner community. We are regularly asked to take a close look at existing Magento 2 projects and help merchants get back on track by improving performance, resolving reoccurring issues, improving stability, conversion, and growth.